As a graduate of St Stephen's Catholic College, you are invited to join St Stephen's Alumni Association. St Stephen's Catholic College is in its second decade of operation and it is fitting to launch an Alumni Association to mark this special occasion. Our vision is for all graduates of St Stephen's Catholic College to remain connected to the College. The mission of the St Stephen's Catholic College Alumni is to be a community that continues to reach out and support each other as an agent for positive change and to encourage others to continue their journey of being life-long independent learners in the awareness of God's presence. If you are interested in joining the Association, please fill in the form attached and return it to the College. For further information, please contact our Office Manager, Mrs Maree Lopez.
Emma Tudini
Emma Tudini graduated from St Stephen's Catholic College in 2011 and started a Bachelor of Biomedical Science at the University of Queensland the following year. In 2015, Emma graduated with First Class Honours and was awarded a University Medal for her academic achievements. Emma now works in the field of breast cancer genetics at QIMR Berghofer Medical Research Institute.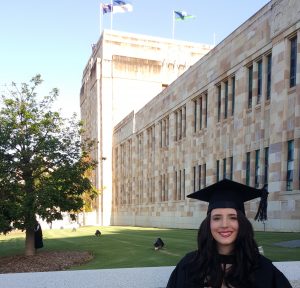 Mark Petersen
Mark Petersen attended St Stephen's Catholic College from 2006 to 2010 and was part of the foundation class of year eight. The following year, Mark completed a Bachelor of Dental Surgery at JCU Cairns (from 2011 to 2015). On completion, he successfully gained a position at Eastern Shore Dental in Hobart, Tasmania and is thoroughly enjoying his time in Hobart.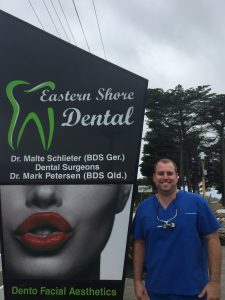 Meg Donovan
Meg Donovan graduated as Dux in 2012 with an OP 1. She was accepted into The University of Queensland to study Bachelor of Biomedical Science at the beginning of 2013, focusing on immunology and infectious diseases. In 2016, Meg graduated with First Class Honours, at the top of her cohort, and received a Dean's Commendation for Academic Excellence and was named a UQ Future Leader. Throughout her degree she completed the Advanced Studies Programme in Science, presented research projects at conferences, studied Brazilian Portuguese at the Institute of Modern Languages, joined the UQ Dance Society, completed the UQ Advantage Award, and met and worked with many incredible people including Professor Ian Frazer. Meg has just embarked upon her journey as a PhD student at the UQ Diamantina Institute, working on Tuberculosis research.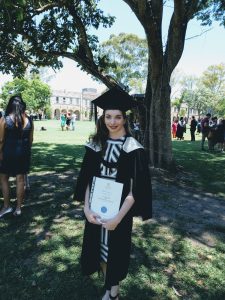 Rebecca and Shaun Gillies
Shaun graduated in 2012 and is now working for Conduit Creative as a Web Architect and Developer. In previous roles, Shaun has held positions as Online Magazine Writer and Open Source Software Developer. In 2015, Shaun travelled through Asia, Indonesia, Malaysia, Thailand and Vietnam.
Rebecca graduated in 2010 and completed her Bachelor of Journalism (with Distinction) in 2013 at QUT in Brisbane and in 2015. After receiving a scholarship, she completed her Masters of Script Writing at the Bath Spa University in the United Kingdom. Rebecca has travelled to Malta, Scotland, Iceland, Greece and Turkey. She is currently employed with Bloomsbury Publishing as their Sales Coordinator.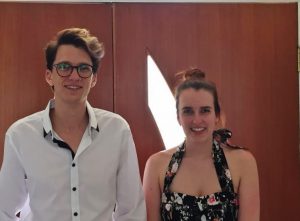 Asha Hayes
Asha Hayes attended St Stephen's Catholic College from 2007 to 2011 and enlisted into the RAAF in January 2013. Asha's story so far……..The highlight of my career so far has been working as an Operations Watchkeeper for Number 3 Security Forces Squadron at RAAF Base Edinburgh, Adelaide. During my time there I assisted in the planning, coordination and deployment of personnel for international operations, domestic exercises, and humanitarian missions. This included disaster relief to Nepal, Fiji, Vanuatu, and the Philippines. I was awarded a RAAF Bronze Level Commendation from Air Commander Australia for the establishment of operational functionality and ongoing support to operations, performing well above my expected rank. I am now completing the Medical Assistant course in Wodonga, Victoria. Completion of this course will see me graduate with Diplomas in both Nursing and Paramedical Science, as well as military-specific trauma and emergency skills. I have hopes to post to RAAF Base Townsville next year, and complete my Bachelors Degree in Nursing.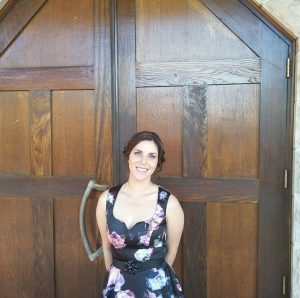 Meaghan Stefanutti
Meaghan Stefanutti graduated from St Stephen's Catholic College in 2010. Meaghan has a Diploma of Hospitality and is currently living in Brisbane and working as a Senior Functions Supervisor at the Novotel Brisbane Airport. She has recently travelled to Japan, Europe, Canada and America and is planning a holiday to Greece in July next year.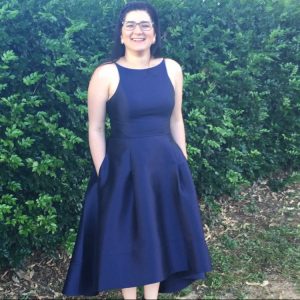 Rachael Stefanutti
Rachael Stefanutti graduated from St Stephen's Catholic College in 2013 and is about to complete her Bachelor of Education (Secondary) – Home Economics and History, from QUT. Over the past four years, Rachael has worked part-time as a Manager at McDonald's and has received a number of awards. Rachael has also travelled to Japan and Malaysia on a study tour.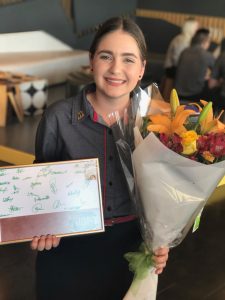 Hannah Zazzi
Since leaving year twelve in 2011, I studied a Bachelor of Education at the University of Queensland and was awarded the Dean's Commendation for Academic Excellence in 2016.
I graduated from my Honours year in 2017 and was awarded First Class Honours. I then had the opportunity to present my Honours thesis at the 4th Regional Congress for the International Association for the Scientific Study of Intellectual and Developmental Disabilities (IASSIDD), in Bangkok, at the end of 2017.
Following the congress, I worked closely with Dr Rhonda Faragher from the University of Queensland to develop my thesis, which is now being reviewed for publication by the International Journal of Developmental Disabilities.
I am now back at St Stephen's Catholic College teaching Religion and English.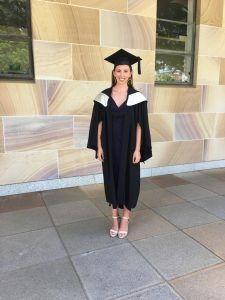 Kodee Shannon
On 13 December 2018, Kodee Shannon was awarded with his degree in Bachelor of Science (majoring in Geographical Science), from the University of Queensland. He has now been accepted to continue on with his masters.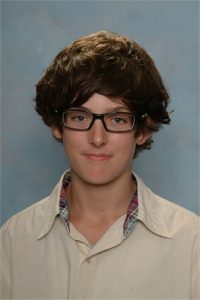 Brianna Wright
Brianna Wright, graduated from St Stephen's Catholic College in 2010. Brianna was a foundation student commencing in 2006. After graduating with my Bachelor of Pharmacy from James Cook University in Townsville in 2017, I completed my intern year at Aitkenvale Pharmacy in Townsville in 2018. Since then I have successfully gained a position as a registered Pharmacist at Alive Pharmacy in Innisfail, and have recently completed my training to become a pharmacist immuniser.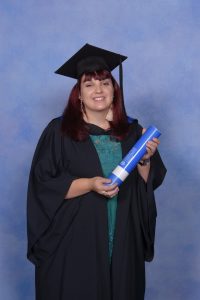 Joseph Nastasi
Joseph Nastasi attended St Stephen's Catholic College from 2009 to 2013 (President of Student Representative Council). Joseph is current employed at the University of Queensland as a Research Assistant and is undertaking a Post Graduate PhD – Doctor of Philosophy and is expected to complete this in 2023. Joseph is now working closely with indigenous professionals to help understand the potential of Australian Bushfoods and how we can commercialise them to benefit the industry using ethical principles.His qualifications include:
BSc Food Science and Technology
BSc (Hons) Food Science and Technology Class 1 Honours
President of the of UQ Food Science Club 2018
Vice President of the UQ Food Science Club 2019
UQ Future Leader
UQ Young Alumni
School of Agriculture and Food Science Honours Scholarship in Food Science
Food Science and Chemistry Tutor
UQ News Bushfood Masterchef Competition Winner
Shortlisted for University of Queensland 2019 Future Superstars Honours Award
Patent Pending from Honours Research – Native Australian Bushfood known as the Bunya Nut.
PhD Research – Australian Bushfoods and the unique compounds they contain and their applications