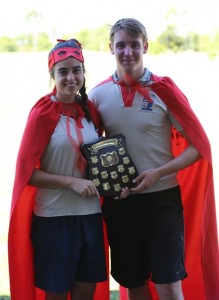 On Monday April 27, Deacon House narrowly won this year's inter-house Cross Country. In perfect weather conditions, students, with enthusiasm and competitive team spirit, set out on a morning run around the college and through adjacent bushland.
Participation proved crucial in deciding the overall house champion with McAuley closely behind in second place followed by Muluridji, then Augustine.
Deacon Pastoral House Captains, Tahlia Avolio, and Jessyk Ernst, were very proud of their teams triumph. "The incredible feeling of claiming victory after eight years and holding the trophy was a feat made possible by nothing short of pure determination and drive on the team's. We are so proud of all of you," Tahlia said.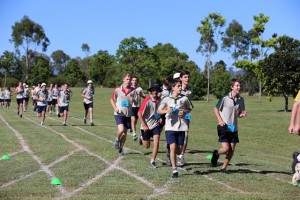 Tahila also acknowledged the contribution and effort from all those who participated in the event and those who assisted with the preparation. "It was great to see the enthusiasm of the many giving their all to support their house, and pushing that little bit further. The morning could not have been possible without all the staff involved on the day; so thank you for all your contributions. We really appreciate it," Tahila said.